1 November, 2020
PROLIBU, THE TOOL THAT IS REVOLUTIONIZING VEHICLE SALES.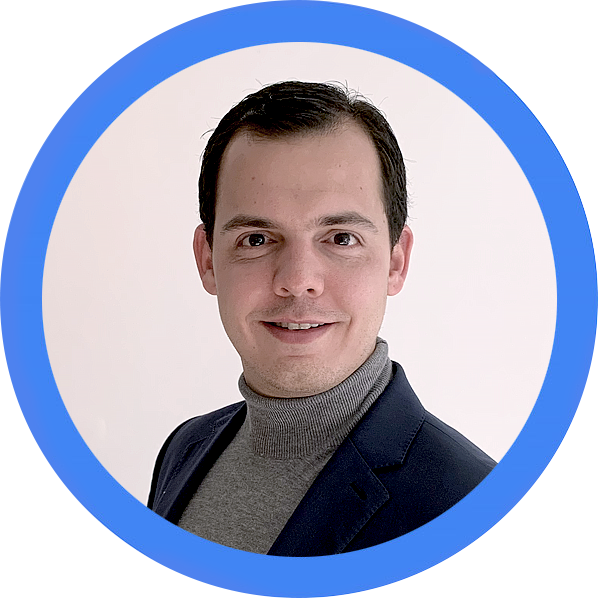 Ivan Rueda
CO-Founder & CSO
Today, and even more so given the circumstances of 2020, the digitization of the processes in this industry has allowed important transformations not only in business management but also in the way the customer experiences their vehicle purchase.
According to Jaime Mayoral, Mitsubishi digital business manager, Prolibu® eases the experience by being closer, simpler and more intuitive. "Being able to have everything digitally at your fingertips lets the dealership get closer to customers and lets them learn about the products in a more friendly way."
Having a platform that favors sending interactive quotations with multimedia makes some processes shorter and adapts to the digital transformation project that is underway in the automotive sector.
For your end customers, finding friendly quotations becomes fun and easy, and at the same time it is an efficient process for the representatives because the quotation is sent quickly, saving time in a way that traditional systems do not.
Maximum efficiency
Another Prolibu® success story in the automotive sector has been Jaguar Land Rover, a company that has found in its features a sales management tool that has increased the efficiency and productivity of the sales team. Not only in all its dealerships nationwide but also in its parallel operations in Chile, Costa Rica and Guatemala.
This is what Andrés Moscoso, the company's Latam CRM relationship marketing manager points out, remembering how, while looking for a solution that would allow them to standardize quotations, they came to the smart proposal engine.
"The Business Intelligence that the tool brings and its Artificial Intelligence functions, open for us the possibility of having better control of the management carried out by each of the sales representatives and of the responses of our customers, since it allows us to analyze and improve the effectiveness by understanding with great clarity what they are interested in and their behavior when faced with the quotation. All this data ends up being essential to make decisions," he says.
It is important to bear in mind that today's consumer demands powerful graphic and visual materials in the commercial proposals they receive. In a business where time is a limited resource and follow-up is a fundamental aspect to achieve business, Prolibu makes sales representatives increase their effectiveness by focusing on business, without neglecting the type of proposal that their prospects receive.
"It is a strategic intelligence and analysis tool. For example, the display rate was information that we did not have before, and today it has allowed our representatives to focus and know that the quotations are effectively delivered to clients, know which ones are 'hotter' and thus close more sales. Not only does it make the process easier, but it also adapts to other management systems, being a complement to systems such as CRM or ERP," says Moscoso.
Knowing the behavior of customers in detail by creating predictive patterns towards the future, not to mention classifying them to understand where they are in the purchase process and the true potential of closing that sale are the characteristics that captivate Prolibu customers in Colombia and Latin America.
"We have been able to close sales in a more focused way and it has facilitated our market share growth in Colombia. Today we are faster and have a more precise sales management," he highlights.
Metrokia is another of Prolibu's clients, which has shown all these advantages in each of its dealerships nationwide. Obtaining information in a granular, accurate, real-time and active way, which does not depend on correct typing by a third party or the behavior of the entire network is not only relevant but necessary in a high-pressure world of information where cutting edge technology delivers advantages and can be an input for strategic decisions.
Without a doubt, 2020 has forced the acceleration of the digital change that had been projected for the next 5 years to accelerate and to be executed in advance, practically in an urgent manner. More than 85% of vehicle brands in Colombia are being marketed with Prolibu, the engine to generate smart proposals that is revolutionizing the automotive sector in Colombia.